Regular price
Sale price
$10.00
Unit price
per
Sale
Sold out
We have 5 in stock
Share
A luxurious, moisturizing combination of butters, oils, and beeswax. You'll love this body butter on your face as well as your entire body.
Ingredients: Shea and Cocoa Butter, Beeswax, Avocado and Sweet Almond Oil, Essential Oil Blend.
Arizona Breeze: Lime, Orange, and Rosemary
* Autumn Spice: Orange, Ginger, Cinnamon, Nutmeg, and Clove
Blush: Lavender, Geranium, Orange
* By the Fire: Orange, Cinnamon, Clove, Eucalyptus, and Frankincense
* Citrus Burst: Orange, Lemon, Lime, Bergamot, Grapefruit
Coffee: Coffee
Lavender: Lavender
Lavender Peppermint: Lavender, Peppermint
* Mojito: Lime, Peppermint, Spearmint, Lemongrass
Morning Sun: Orange, Ylang Ylang, Patchouli, Cedarwood
Muscle: Peppermint, Eucalyptus, Cinnamon, Clove, Rosemary, Orange
Naked: unscented
Patchouli Orange: Patchouli, Orange
Peace Like a River: Lavender, Litsea, Cedarwood
* Tis the Season: Cypress, Fir Needle, Clove, and Orange
* Winter Thyme: Wintergreen, Peppermint, Cedarwood, Lemongrass, Thyme, Marjoram, Eucalyptus
Winter Wellness: Orange, Clove, Eucalyptus
* Seasonal Product
Net Wt. 3.5 oz.
View full details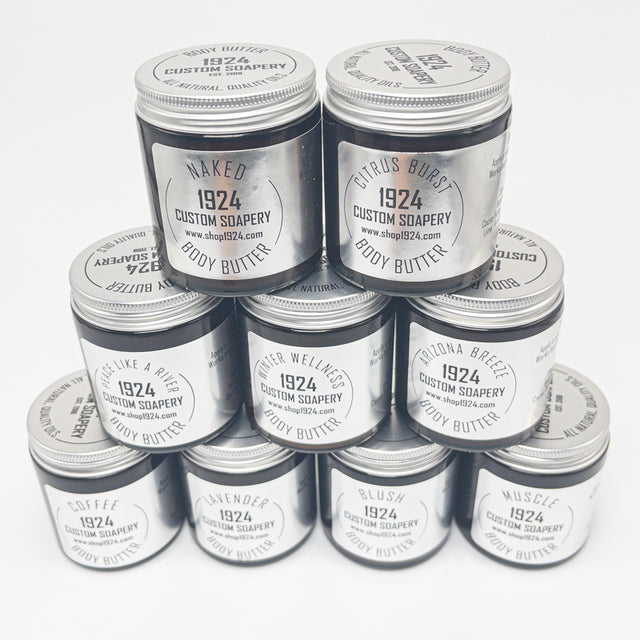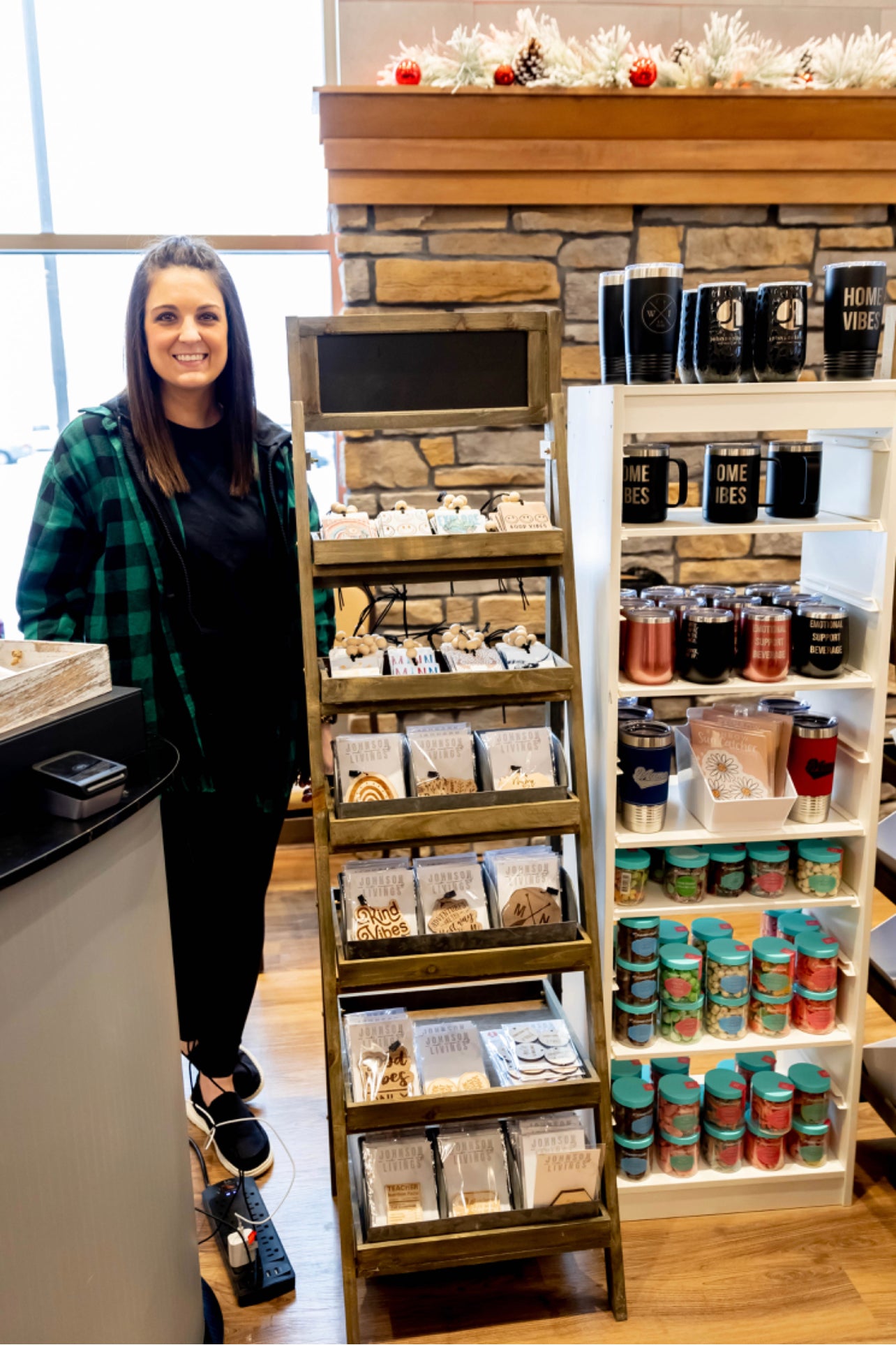 Meet The Maker
Hey! I'm kayla; the maker behind Johnson Livings LLC. Thanks for stopping by my small corner of the internet. Happy shopping!