Regular price
Sale price
$12.00
Unit price
per
Sale
Sold out
We have 3 in stock
Share
This body oil can be used on your entire body or in his beard. This moisturizing oil will absorb into your skin, won't clog your pores, and will leave your skin feeling smooth and not greasy.
Ingredients: Coconut Oil, Jojoba Oil.
Naked: No scent added
Arizona Breeze: Lime, Orange, and Rosemary
* Autumn Spice: Orange, Ginger, Cinnamon, Nutmeg, and Clove
Blush: Lavender, Geranium, Orange
* Citrus Burst: Orange, Lemon, Lime, Bergamot, Grapefruit
Coffee: Coffee
High Noon: A body oil blend just for the men in your lives. This body oil features Vetiver Essential Oil which has an earthy, smoky, leather, woody scent profile.
High Noon is our own Essential Oil blend of Bergamot, Fir Needle, Vetiver, and Wintergreen.
Lavender: Lavender
* Lavender Eucalyptus: Lavender, Eucalyptus
* Mojito: Lime, Lemongrass, Spearmint, and Peppermint
Morning Sun: Orange, Ylang Ylang, Patchouli, Cedarwood
Patchouli Orange: Patchouli, Orange
Peace Like a River: Lavender, Litsea, Cedarwood
Protect: Lemon, Eucalyptus, Rosemary, Clove, and Cinnamon
* Tis the Season: Cypress, Fir Needle, Clove, and Orange
* Winter Thyme: Wintergreen, Peppermint, Cedarwood, Lemongrass, Thyme, Marjoram, Eucalyptus
Winter Wellness: Orange, Clove, Eucalyptus
* Seasonal Product
Net Wt. 3.5 oz.
View full details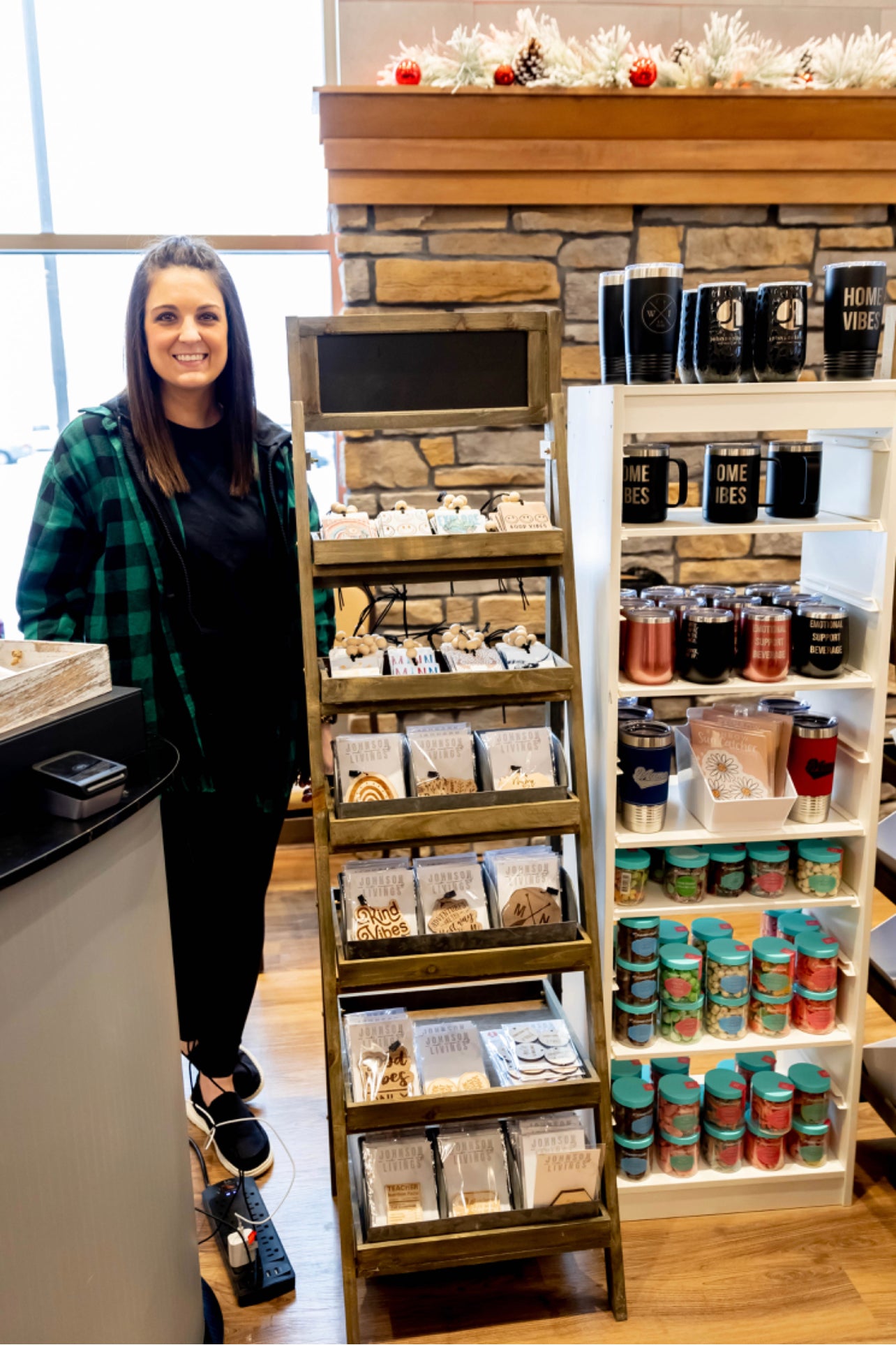 Meet The Maker
Hey! I'm kayla; the maker behind Johnson Livings LLC. Thanks for stopping by my small corner of the internet. Happy shopping!