Regular price
Sale price
$15.00
Unit price
per
Sale
Sold out
We have 9 in stock
Share
A luxurious body oil that will leave your skin feeling supple and smooth. This oil will replenish your skin leaving it feeling hydrated. The oils used in this recipe will not block your pores and may help improve acne.
This oil blend is also good for your hair. The properties of the oils will help reduce frizz by nourishing your hair and allowing it to breathe.
You can also use this oil as a Cleansing Oil for your face. Use this oil to remove makeup, dirt, and excess oil. Oils act as solvents, dissolving similar substances. This Lux Oil will attract excess oil, dirt, and makeup, dissolve them, and soften the skin at the same time. Rinse with water and pat dry.
Meadowfoam Oil leaves a protective seal over your skin to lock in moisture and signal your body to stop producing excess sebum.
Abyssinian Oil is great for your hair's shine and manageability. For your skin, it helps smooth wrinkles and nourishes your skin while easily absorbing. Abyssinian Oil contributes to the social and environmental sustainability in Africa where it is primarily grown helping add income to farmers in rainless seasons. It actually adds nourishment back to the soil.
Grapefruit Essential Oil It can help to clean and clear your skin of blemishes, dark spots and acne. It also contains high levels of vitamin C which is also wonderful for your skin as it promotes collagen production.
Geranium Essential Oil is a natural anti-oxidant and anti-inflammatory oil that actively boosts skin's health and natural glow. Geranium Oil may also help the skin stay conditioned and soothe irritated or breakout prone skin.
Palmarosa Essential Oil is believed to help re-hydrate dry or delicate skin and to reduce the appearance of age lines.
Frankincense Essential Oil can help improve skin elasticity and wrinkles, help fade scars and stretch marks, and heal dry skin and wounds.
Ingredients: Coconut Oil, Meadowfoam Seed Oil, Jojoba Oil, Abyssinian Seed Oil, Essential Oil Blend of Grapefruit, Geranium, Palmarosa, and Frankincense
View full details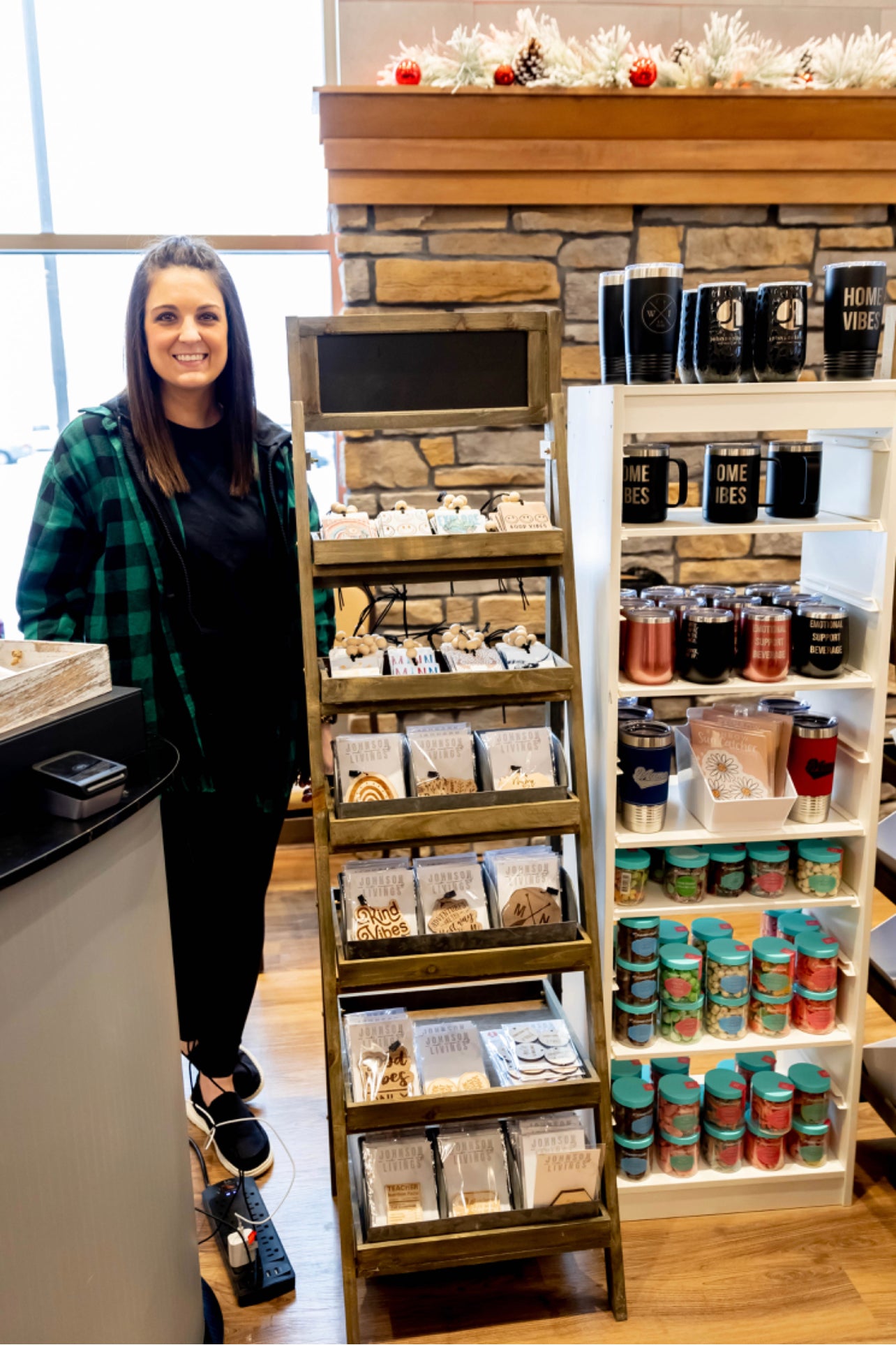 Meet The Maker
Hey! I'm kayla; the maker behind Johnson Livings LLC. Thanks for stopping by my small corner of the internet. Happy shopping!